For the first time, please refer to those who visit 2k540.
From JR Okachimachi Station you can arrive at 2k540 without taking 5 minutes.
2k540 is under the elevation of JR.
*Please be careful as it is not under the elevated capital highway.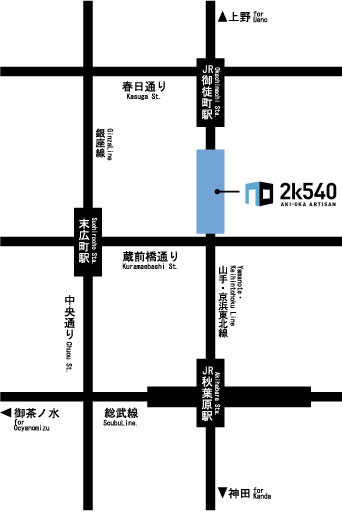 First, when you stand at the JR Okachimachi station home, please aim at the South Exit stairway.
*JR Okachimachi Station is the Yamanote Line, Keihin Tohoku Line station, but Keihin Tohoku Line will not stop during the daytime on weekdays.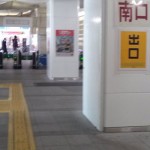 When you get off the stairs you will see a ticket gate in front.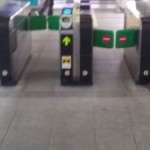 Please go through the front automatic ticket gate.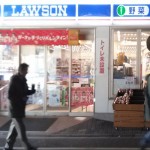 There is "Lawson" in front of you.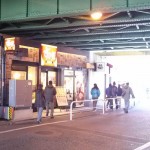 Please turn to the right. You can see "Sukiya".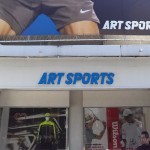 You can see "ART SPORTS".
Please turn right and walk along the elevated.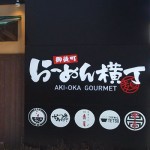 You can see "Ramen Alley" by walking for about 1 minute.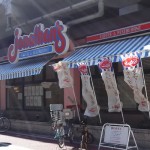 After a further minute walk you can see the family restaurant "Jonathan".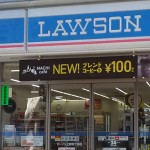 "Lawson" can be seen.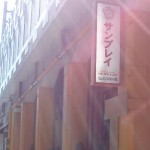 You can see "Sun Play" gym.
Sumo wrestlers and professional athletes are training.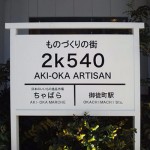 Going further is 2k540 Aki-Oka Artisan.
It is a place where a building like a white box looks a lot under the elevated.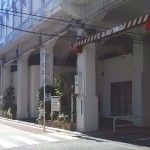 Especially since there is no entrance, you can enter from anywhere.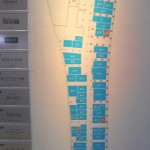 As soon as entering there is a 2k540 artisan map.
Our shop is a Takuminohako.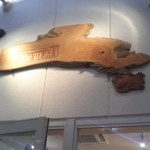 There is a signboard of "Takuminohako" above the entrance.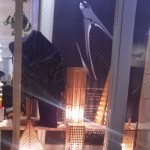 /////////////////////////////////////////
Store selling Made in Japan
[2k540 Takuminohako]
Opening time 11:00 – 19:00
Wednesday regular holiday
5-9-10-G2,Ueno,Taito-ku,Tokyo
E-mail:takuminohako@gmail.com
/////////////////////////////////////////